Rescue dogs from Romania
Dogs who have been rescued from Romania.
Conditions remain very serious out in Romania with many dogs being slaughtered all over the country. Even in the shelters they are not safe. Thank goodness there is a group of wonderful people working to help these dogs who would otherwise die.
PACT takes some of the dogs when they arrive in England and board in private boarding kennels so they do not impact on any UK dogs.
We are very grateful to our supporters who finance this operation and make it possible for us to board these poor souls and rehabilitate them so they can move forward in their lives and get that forever home.

More info on how you can help click here
KISA

She is an International rescue from Romania. An adorable girl, with a wonderful temperament.
Originally caught by the dog catcher after being abandoned on the streets, and faced with being starved to death or even more cruel means she was rescued by a shelter struggling to cope with no funds or facilities.
Kisa has spent most of her life chained to a meagre kennel without the chance to run and play as a normal dog but she has been well loved and fed which reflects in her calm and affectionate manner. We are looking for a home without very young children where she can enjoy peace and safety for the rest of her life.
She needs a very secure garden with fences at least six feet high and some further house training. If you offer Kisa a loving home you will be getting a lovely, happy, loyal friend for the rest of her life.
Sadly we are so short of funds at the moment that Kisa will be our last international rescue for a while unless our kind supporters help us to help all those sad souls still waiting for salvation.
If you think you could offer Kisa a home please contact the sanctuary in the first instance on 01362 820775 or email us
INDRA
A lovely sweet girl who will make someone a lovely companion. More info click here
ANGLEO
Re-homed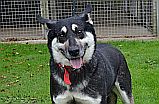 Angelo is a lovely boy whose is bouncing and confident. More info click here
FRED
Re-homed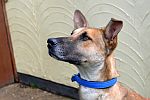 A lovely boisterous boy who desperately wants to be loved. More info click here
MARA AND TORO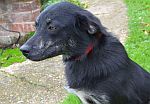 MARA and her brother are lovely large dogs with so much to give. More info click here
CLAY
Re-homed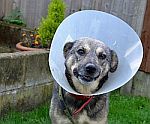 Friendly gentle boy who waits patiently for some one to love him. More info click here
ELLIE
Re-homed fingers crossed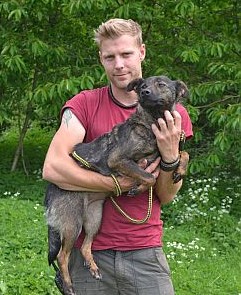 If Ellie could talk she would say "cuddle me please". More info Click here
LEXIE
Re-homed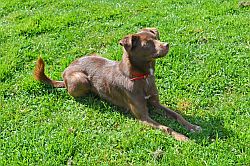 Lovely very affectionate little girl. More info click here