Rescue dogs from Romania
Eight more have arrived into the care of PACT
For more info click on each dog image.
ROCKY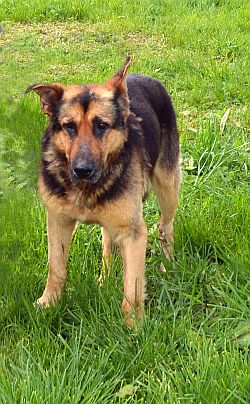 Rocky is an elderly dog who has been living rough on the streets of Romania, he was helped a little by a local garage proprietor who allowed him to sleep in the garage at night and along with other kind people gave him food. Unfortunately this man moved on and again Roocky was sleeping rough. With a nasty would on his back and an irritating skin condition things were not looking good for this old boy, until PACT agreed to help. We felt that Rocky was too old for kennels and deserved some comfort in his twilight years so a member of staff agreed to offer him a permanent homje. Rocky is proving to be a loyal friend and accompanies his new dad to work every day. He is responsding to mediation altough he still has a long way to go but at least now this boy has a happy future.

TOTO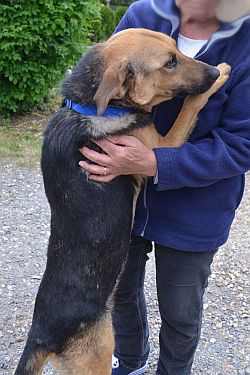 Toto is looking for a new home. A beautiful very friendly boy who just wanted to be loved. More info click here