Feral Cats
Semi-feral / Farm cats – release program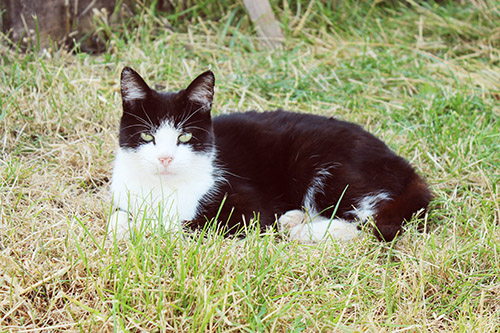 We have several cats that came into us as nervous/shy stray cats that have shown semi-feral/feral farm cat traits. We feel they would benefit rehoming as outside cats with a barn, stable or outhouse type sleeping quarter and once settled would be allowed to roam freely returning to their sleeping quarters for shelter and food. These cats will most likely be good hunters and would be happy being allowed to do their own thing around the property, returning to sleep in the area they settled in originally.
If you have a large garden in a rural setting with outhouses, small holding, stables, type setup you may be able to help by giving them a forever home to enjoy. Initially you would need to set up a lockable safety door entrance to the room that you were settling them into so that they wouldn't escape before they had settled and learnt that this room is their safe area in their new home. The safety entrance would need to be made of mesh, so that they could see out and smell the aromas of their new home/garden.
They would need a minimum settling in period of 6 weeks before they are allowed out of the room.
Once they were allowed out, we would advise leaving the door open and still provide them with food and water inside the room.
They then have a chance to settle into the garden and shelter and fully adapt to living a casual farm cat lifestyle overseen by a loving carer.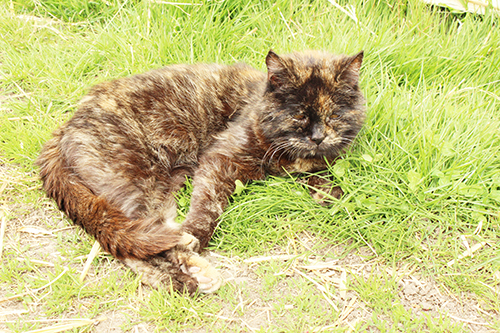 Ideally we would love to be able to rehome them in pairs but would consider rehoming single cats individually, subject to your setup and the other pets you have already. The bonded pairs must go together. Our cattery and office staff will be happy to discuss the type of housing required and give advice before and during the settling in process, as with all our rehomings we reserve pending a homecheck and once you take them home we are only a phone call away if you need further advice. After all we want them to be in forever homes.
Please contact the PACT Animal sanctuary on 01362 820775 or contact us here.
If you would like to give a regular donation to the sanctuary please click here.