PACT are taking another 100 chickens
to save their lives.


The girls are still laying well and will reward their new owners with lots of lovely fresh eggs. If you can offer a good home to one or more of these hens please contact us here or telephone the office on 01362 820775



THE TRUTH ABOUT FREE RANGE HENS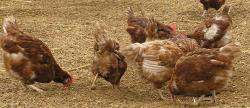 We all imagine free-range hens roaming in green fields, pecking about happily. The truth is often far from that ideal. Most free range hens only have about eighteen months of life and it is the norm for them to be culled around that age as the best of their laying days are considered to be over. PACT recently admitted one hundred 'free range' hens, part of a group of hens rescued from slaughter.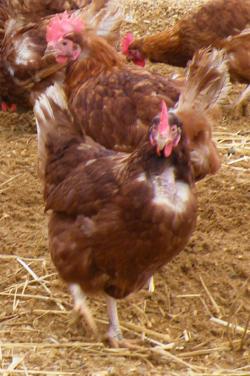 When they arrived at the Sanctuary we were horrified to discover that they had been de beaked (their top beaks trimmed to prevent cannibalism). This is a practice common with battery hens, as due to overcrowding the hens attack and damage each other, and many were 'feather plucked', again something normally encountered in overcrowded conditions.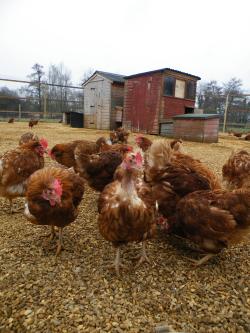 We learnt that the 'free range' hens had in fact been kept in sheds with access to small runs, and that not all the hens were able to go out into the runs and were therefore condemned to live their short lives squashed in the sheds in conditions little different to battery hens.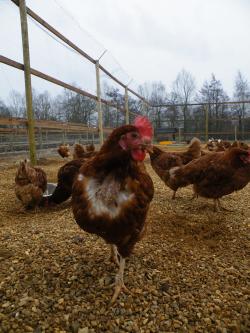 When buying 'free range' eggs please try to ensure that the hens are truly able to range freely. Buy direct from the farm where you can judge for yourself or from reputable shops that are able to assure you that the suppliers have been properly inspected.