Our Work With Wildlife
IMPORTANT INFORMATION

INJURED OR DISTRESSED WILDLIFE NEED HELP QUICKLY
Time is always of the essence when trying to help an injured or sick animal especially with wild life.
All too often we are called and asked to admit an animal or bird after the well intentioned finder has tried to care for it themselves for a few hours or even days, and all too often the poor creature dies or has to be euthanized for the lack of correct care quickly enough.
Whilst we are rushed off our feet and grateful for all the help we can get these patients do fare better when cared for by professionals. Therefore please call PACT for advice and if possible bring the animal along to be examined. We are happy to help people to try to care for the creature themselves when suitable but frequently we make the decision to admit the patient if that is in his or her best interest.
Whilst we take our 'no kill' policy seriously and euthanasia is always the very last resort we have to consider the long term welfare of our rescues and occasionally there is no alternative. We are happy to keep wild animals in captivity and give them the opportunity to adjust but try to give them the next best thing to living wild. Hence our Maurice Sparks wild life site where many animals and birds do live happily, but some just do not cope with unnatural confinement, wood pigeons and birds who feed on the wing are prime examples. We must always keep to our principle of 'what is best for the animal' and work together for them.
As a rule of thumb any wild animal or bird that can be approached and caught by a human being needs help fast. Serious injuries especially possible fractures must be assessed and treated quickly Hedgehogs must weigh at least 600 gms to be able to survive hibernation less than that the little hogs need our help.
When in doubt ask for advice.
SOME RECENT RESCUES
FLEDGLINGS
This spring, summer and autumn we have been very busy with wildlife especially fledgling birds. Whilst we do encourage people to leave fledgling bird alone until they are sure that no parent bird is hovering around waiting to feed their babies we have still taken in many for hand rearing. It is extremely important to be absolutely certain that any baby bird or mammal really does need to be rescued before handling it as the scent of human will cause the parent to abandon the baby as a safety precaution for themselves and other babies that they may produce. After all nature is always best and young of any species fares best when nurtured by the natural parent, having said that there are sometimes cases when a young creature does have to be rescued. Here at PACT we are proud to say that our wildlife team are very successful with hand rearing as these young swallows prove, they were fed from being very tiny by our Janet and successfully released back into the wild.
UNUSUAL GREY TAWNY OWL
This unusual grey tawny owl was found looking dazed in the middle of a road so it was assumed that it had been hit by a car. After only a few days of TLC the owl perked up and with encouragement started feeding. Once we were sure that it was able to fly properly and seemed strong enough it was successfully released in a safe area near to where it was found.
KINGFISHER
Kingfishers are extremely difficult to nurse back to health as they such shy creatures that they are usually very sick if they allow humans to handle them and become very stressed in captivity and often don't survive in spite of our best efforts. However this one was lucky and we were able to release him back into the wild.
POLECAT
Polecats until fairly recently were only found in the wild in Wales and Scotland but have now spread across the country and are being spotted in Norfolk. They are very shy animals and can be feisty so not easy to handle. We don't know what had happened to this boy but clearly he was in trouble when he was collected by our team having been found in a car park by a supporter. He now seems very healthy, is eating well and will soon be released back into the wild.
SEAGULLS
We continue to admit many seagulls, both youngsters for hand rearing and older birds sick or injured. They usually do very well and are released either back where they were discovered if that is a safe site or onto one of our lakes where not only do they live quite happily but seem to grow in number not by breeding! Every day after breakfast we see them fly away only to return for supper and there appears to be many more. We are sure that they call to other gulls telling them this way to the free café for gulls. In fact rumour has it that they been observed putting signs advertising 'free food for gulls' with arrows pointing to PACT. Now gull food, mainly fresh fish, is expensive so if you agree that these graceful if rather noisy birds deserve to live in safety please donate generously to help with their cost.
SPARROW HAWK
Another successful release, this magnificent sparrow hawk was nursed back to health and once strong enough to fly and hunt was taken near to where found and flew so well and fast that the only photo we were able to capture was this one just before he flew away.
ROE BUCK
The negligence of a land owner almost cost the life of this young Roe buck when a drain was left without a cover and the deer fell down it. Fortunately a dog walker, who had already reported the danger to the farmer, discovered the hapless creature before he drowned to death or panicked and injured himself. Rescue organisations were called to help but as usual PACT attended first and Alex and her team were able extract the deer from the death trap. After being checked over to make sure that he was unharmed by his ordeal he was safely released and hopefully will learn to look before he leaps in future.
A TAWNY OWL, A CHINESE LANTERN AND A FIREMAN
The tawny owl was discovered by a member of the public who was walking along School Road Bradenham Norfolk last Friday afternoon 23rd September.
He was hanging about 20 feet up from a Chinese lantern wire by his legs. The Chinese lantern wire had become wrapped around a power line and the lantern itself had become trapped in a tree thereby stretching the wire between the tree and the power line. Read his rescue story here.


HEDGEHOGS
During the winter we care for hedgehogs too small to survive hibernation and through the spring and summer we admit many hedgehogs suffering from strimmer injuries, traffic accidents, poisoning, (slug pellets are lethal) stuck in ring pulls, empty food cans and even tennis court nets.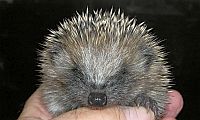 Hedgehogs, the gardener's friend, are on the verge of becoming a threatened species and we must do all we can to ensure their survival. Our present housing is literally falling apart so we have to replace it, it will only survive at best one more winter. Now is the time to do our best to build something which will last and help save many more lives.
Recently we collected a female hedgehog from Kings Lynn which had been bitten on the back by a dog, we started treatment and realised that our girl was a little on the tubby side. Even so we were surprised the following morning to find that she had given birth! Read the full story here
WILD BIRD RESCUES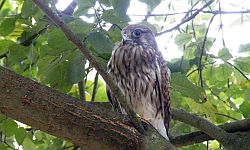 We have rescued many animals and will help many more.
Read some of our many individual rescue stories by clicking here.
THE NEW WILDLIFE FACILITY
We have planned to include pens for water birds, both dry and with access to water, a treatment room and theatre so that wild creatures no longer have to share our vet unit with domestic animals which is not at all ideal. A small animal area where hedgehogs and other small mammals can be safe and warm, a food preparation area, plus aviaries and outside pens where the larger animals and birds can recuperate.
The basic building is at last finished. Electricity and plumbing are being worked on now and the mains will be connected on 20th November. Before then we have to furnish the empty rooms with housing and equipment to care for residents. We have decided on the special cages, pods and pools for the water birds. All we need now is the funds. If you would like to contribute, perhaps in memory of a loved one, please contact us.
WE CAN ONLY DO IT WITH YOUR HELP
If you would like to give a regular donation to the sanctuary please click here.
MAURICE SPARKES MEMORIAL WILDLIFE SITE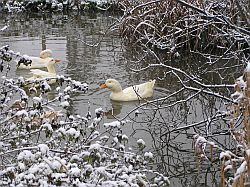 This area is known as the Maurice Sparkes Memorial Wildlife Site. It is dedicated to the memory of a very dear man who was totally committed to the preservation of wildlife and animal welfare, and it is in his and others memory that funds were available to complete the work.

Included in the 15 acres at the Sanctuary, is an area of 2.5 acres with large ponds, which is dedicated to wildlife. A predator proof fence has been erected so that injured wildlife that would not survive in the wild can be released here to live as normal a life as possible in safety.
Pictured below is a tawny owl at the point of a successful release. This bird had apparently been the victim of a road traffic accident, but luckily was only slightly stunned. After treatment in the vet unit and a few days rest and recuperation this owl was once again able to fly free

Recently PACT have been able to assist two local Elderly Residential Homes by removing families of young ducks, who were causing hazards to the residence and rehome them on the ponds in this area.
If you would like to support PACT with their work with wildlife please contact us
on 01362 820775 or email us.