Our Work With Wildlife
https://gf.me/u/yj6m5thttps://gf.me/u/yj6m
Working with Wildlife
Badgers: Badgers aren't something we normally deal with, we rarely get call outs for them and could probably count on one hand how many times we have been involved with badger rescues, but that doesn't stop us.
​Where there is an animal in need, PACT will do its best by that animal.
The badger in question had found itself trapped in a garden and kept circling. They weren't sure if the badger had a head injury or neurological problems. It was only when catching the badger we noticed that the badger had in fact an eye injury. We treated the badger and sent them to a more specialised badger rescue who took over the care and treatment.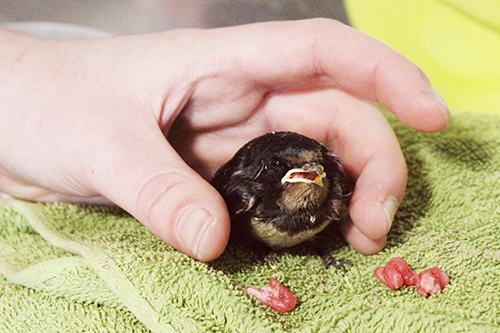 Swallows: These young swallows were found struggling on the ground of the finders garden.
It is highly unusual to find Swallow fledglings on the ground as they will not leave the nest until strong enough to maintain their first flight. The swallow population is declining and as they feed on the wing it is essential that these babies build up plenty of strength in their wings for survival.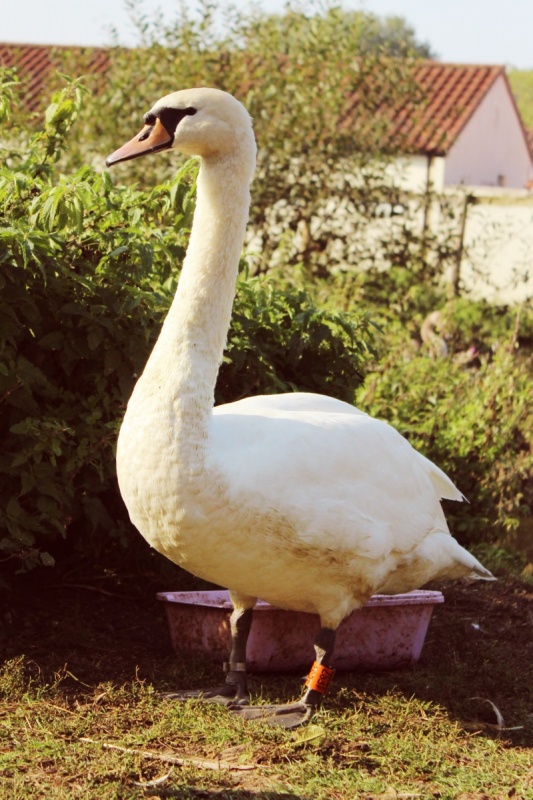 Swans: On average we get at least one call per day to a swan in need. Often they have got themselves stranded in shallow water or crash landed and injured themselves. We do also take in regular calls where they are seriously injured such as this little one who had been caught by the Norwich Swan Project. The NSP were out tagging the swans when they came across this swan who had unfortunately swallowed fishing line.
The hook had embedded itself down the swans oesophagus.
Our oncall team rushed out to bring the swan back to the sanctuary where our amazing veterinary team worked into the evening to remove the embedded hook.
This Swan was one of the lucky ones, she received emergency surgery to have the hook removed. She is now recovering nicely on our small release pond. We hope once she's fully recovered to release her back to her home. Our plea to anybody who fishes to please take your hooks and line home and dispose of them in a correct and safe manner. This didn't need to happen!
<div class="gfm-embed" data-url="https://www.gofundme.com/f/21l5uq1uo0/widget/medium/"></div><script defer src="https://www.gofundme.com/static/js/embed.js"></script>