RESCUE RABBITS
PACT always has at least 80 rabbits looking for new homes. All our rabbits are vaccinated, neutered, and mostly paired as rabbits do need friends of their own species, however we do keep just a few single rabbits of both sexes for people who are looking for a companion to an existing pet.
Just some of our latest arrivals
MAVIS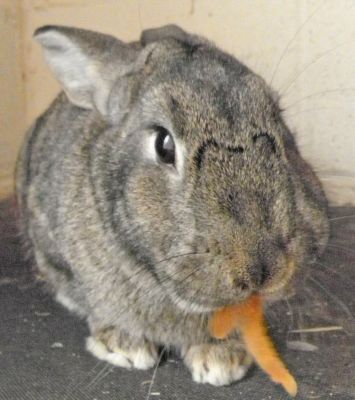 Mavis was brought to us with four other bunnies, There owner had to move home and wasn't able to take them with her. She is two years old and is a grey wild cross. Mavis is a shy bunny but is friendly and I'm sure she will make a good companion for a male rabbit, but if you don't have a male rabbit don't worry as we have many here and we love to play match maker.
HARRY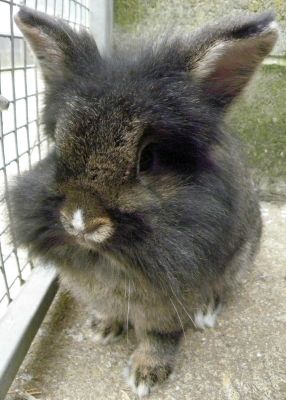 Harry is yet another bunny that came to PACT as his owner was moving and couldn't take. He is a beautiful grey Lionhead and he will need a patient owner who can give him lots of time. So if you have a female looking for a mate or you are wanting a pair please come over and meet Harry and any potential girls we may have.
BOBBY and FLEUR
Bobby and Fleur found themselves in rescue after their owner sadly passed away. They are both neutered and vaccinated and ready to go to a new home together. We would recommend an adult home as Fleur can bite and be a little unpredictable at times. They would need a large enclosure as they love to run around and explore. If you feel you can give them a forever home please get in touch to meet them.
Please contact the office if you are looking to give a rabbit a forever home. 01362 820775 or email us
TRANCING RABBITS
Across the internet, there are many, many of photos of rabbits being held on their backs.
Some people believe that rabbits enjoy being held this way and that it helps them relax, but this is far from true as they are a prey species and are pretending to be dead when held this way and will be extremely frightened.
Holding rabbits on their backs causes stress levels and their heart rate to increase meaning they are acting out of fear rather than enjoyment.
Repeatedly trancing your rabbit can cause long term physical and psychological issues and isn't needed even to groom your rabbits or clip their nails.

PACT is open from 12 Noon to 3.30pm Wed. Thurs. Fri. and Sat. for anyone looking for a new animal in their life. Outside of these times is appointment only please. N.B PACT is not a visitors centre.