Beautiful Bambi's Surgery Appeal
13 October 2020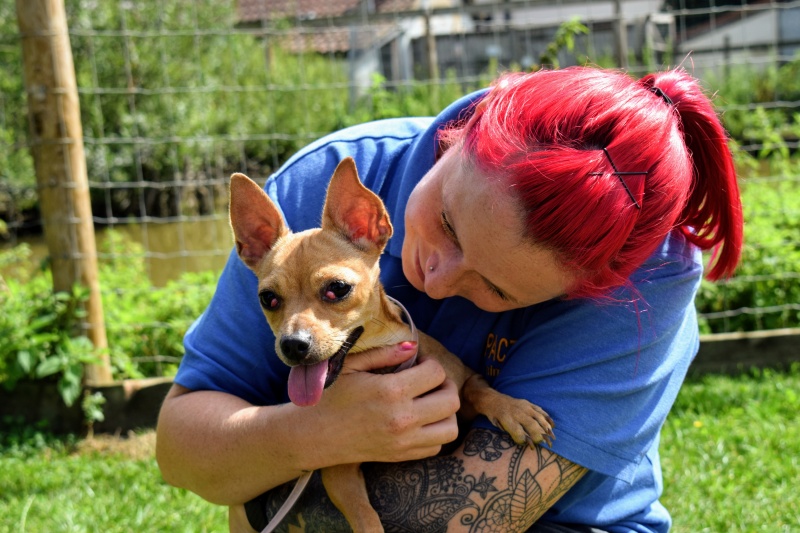 At only 10 months old Bambi has found herself here at PACT through no fault of her own.
Within the first few days of her being collected from the breeder, she developed cherry eye in both eyes.
The vets recommended contacting the breeder to return Bambi if the owners couldn't afford the bills however this would mean condemning her to a life of misery, being continually bred from. Her owners didn't want to 'cause problems' with the breeder so suggested euthanasia. Another member at the vet practice intervened and managed to talk Bambi's owner into giving her a chance. In August 2020 Bambi was again booked in for euthanasia, she was 10 months old. Bambi's owner stated she had become 'aggressive' to dogs, people and even bitten their friend. Once Bambi was signed over she came to PACT.

Bambi has since been examined by our vet who found that she had a bilateral inguinal hernia, bilateral cherry eye and retained deciduous canines.
All treatable and will be fixed by PACT - however we desperately need help raising funds to afford her surgery. Our vest estimates her surgery to cost a minimum of £2000
Bambi is safe and loved by all the staff. She is a very sweet, playful, happy go lucky dog.

Update 01.01.2021: She now has a wonderful loving home with one of our staff. She is happy and healthy.
Thank you so much for your donations.