We are so excited to have our first open day since Covid-19!
But we can't do it without your help!.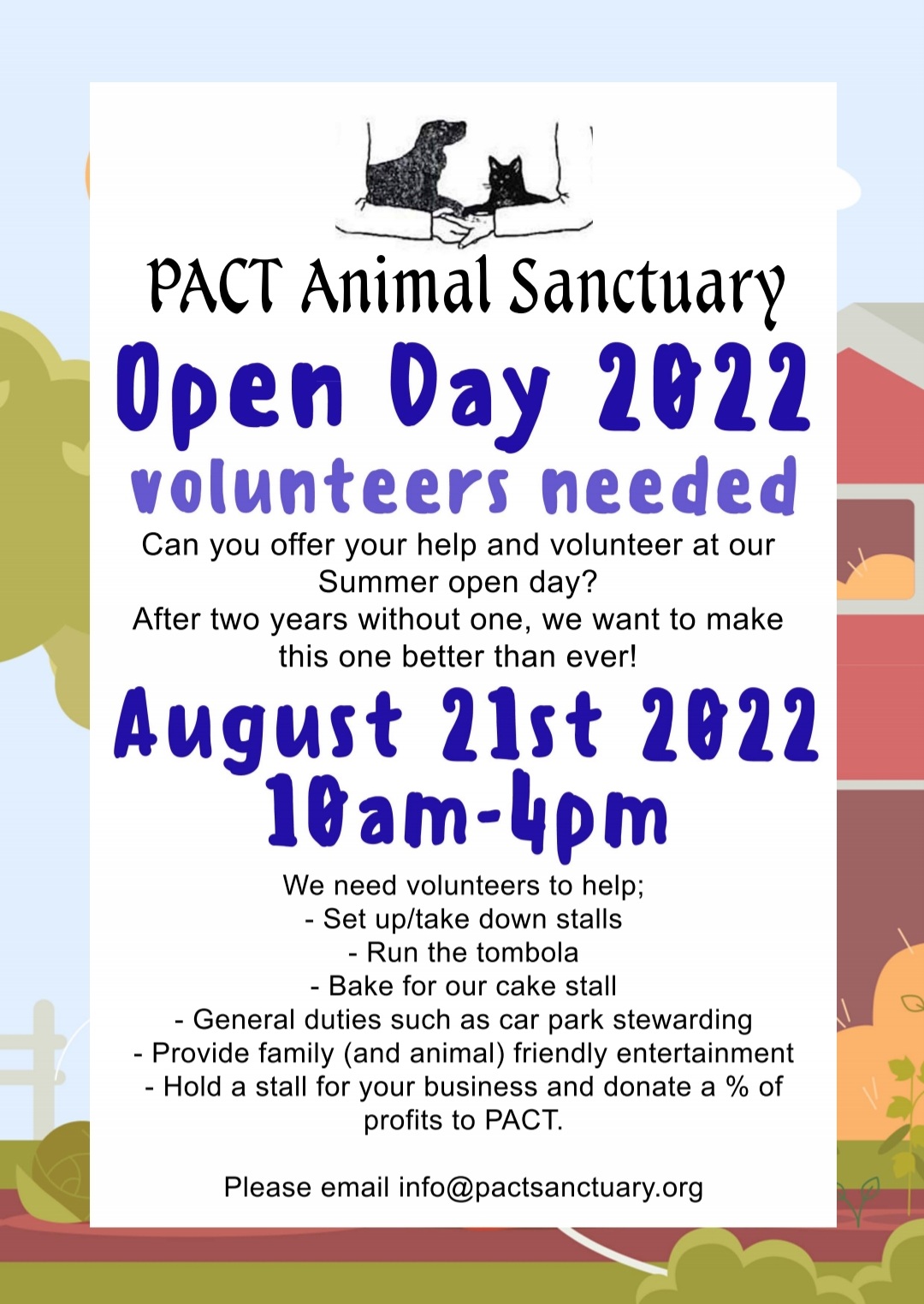 PACT Animal Sanctuary is open for emergency animal intakes, rehoming via e-mail and no contact donation drop-offs. We are Now open for volunteering by appointment only!
If you have any questions please do not hesitate to call us 01362 820775
With your help we can continue to save lives - please donate below.