Around the Sanctuary



Our animal ambulance crew
Not only do our ambulances attend calls to animals in desperate need during normal working hours but when other folk are relaxing our work continues. Who do they call? Not the ghostbusters but PACT. Here are just three typical evenings in the life of our ambulance crew
One evening in June
One evening in July
Another typical night
Another of Anne's typical on call nights involved collecting a deer, a bird, and two hedgehogs, plus a stray dog in Dereham, tracing the owner and reuniting them. All this and the on-call staff still have to work at the Sanctuary throughout the day.
WHERE WOULD THE ANIMALS BE WITHOUT OUR DEDICATED STAFF – THANK YOU GUYS YOU ARE AWESOME.

Common sight of some of our numerous chickens volunteering with some everyday tasks.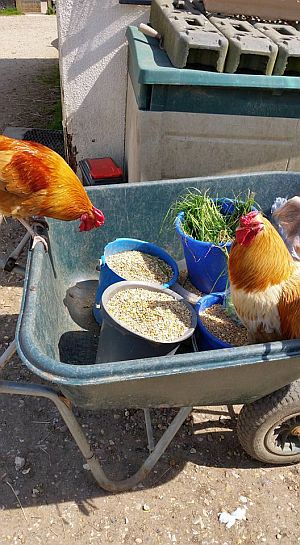 Some images of different residents and guests enjoying the sanctuary
PACT rescue hens


Please help us with this 'legal liberation' and save 9000 souls.
We need to home these hens when they arrive with us in December but need to do home checks prior to that date so please if you can offer a home contact us now.
These hens have reached the end of their commercial laying lives but still have lots of eggs left in them. We have been asked us to help find homes where the hens can live and lay in peace for the rest of their natural lives.
Please contact us now if you can offer homes in December.
Please note that all homes will be checked according to our normal policy prior to December, we will then notify people once we have an arrival date. You will be expected to collect from the Sanctuary on the day of their arrival and must have suitable containers for the hens to travel.
PACT are taking in 9000 hens who have come to the end of their life as battery hen
PACT is an all animal wildlife sanctuary situated in Norfolk East Anglia and houses over 800 plus animals consisting of many different species. Below are just a few of the animals that can be seen. Some will become residents and others will be re-homed/released where appropriate
If you would like to give a regular donation to the sanctuary please


click here.
Open Day Success.
People from all over the UK came and enjoyed the activities, met the animals and at the same time supported our sanctuary Below are few images taken at the event. The zorb balls were kindly provided by Baseline Activity Centre Horsford Norfolk.
A belly dancer with young supporter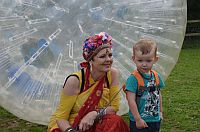 Circus workshop with two supporters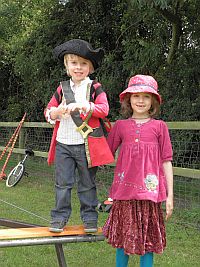 Harry Clarke Labour supporting PACT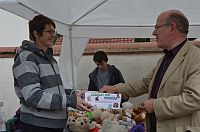 Family from Nottingham supporting the Open Day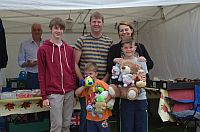 Two young supporters with Tabby PACT Sponsor dog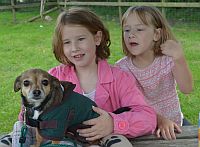 Young supporter meeting a sanctuary cat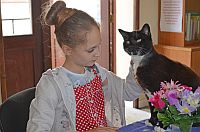 Spring is here bringing many unwanted babies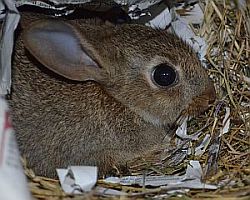 Spring time is always a difficult time of the year here at PACT as we are always so busy with orphaned wild babies and kittens.
The wild life is to be expected but if only owners would have their pets neutered there would not be so many hand rear kittens and unwanted pets.
It is much kinder to have your dog, cat, rabbit or guinea pig neutered than to allow indiscriminate breeding resulting in exhausted mothers and unhealthy inbred animals. For every puppy bought from a breeder a percentage will finish up in a rescue centre or worse, if every person who bought a puppy instead re-homed an older dog from rescue we would actually have kennel spaces instead of having to turn away needy animals.
Dick and Dom Go Wild visit the Sanctuary.
Dom comes to PACT.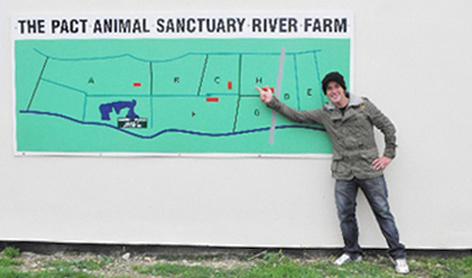 Dom By Map Of Sanctuary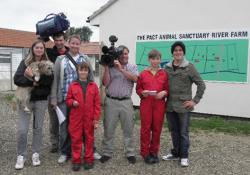 Film Crew For Dick And Dom Go Wild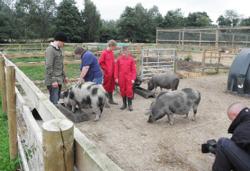 Dom With Rescue Micro Pigs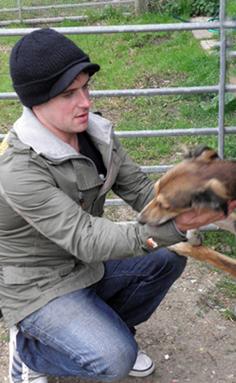 Dom With Pippin PACT Sponsor Dog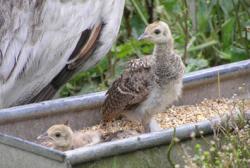 Peacock Protecting Her Chicks
One Of Our Resident Love Birds
Fenella Fudge Radio Two Opening Cattery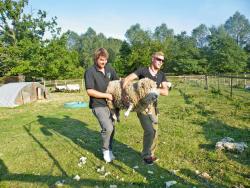 I like mine long!

Hair cut in progress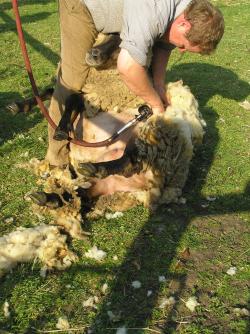 Nearly done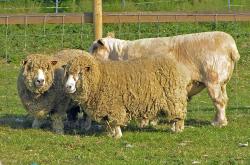 What do ewe think should we get ours done too?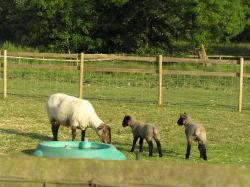 Ewe with lambs

Peter - First Lamb Born at PACT Sanctuary.
Two sheep Persistence and Milly arrived at the sanctuary in lamb. A few days later Milly gave birth to Peter. She would not feed him so staff had to help him to get milk from his Mum.

Milly feeding her lamb Peter under protest!
Persistence gave birth to twins. Mitch and Michelle but there were severe complications. She retained the placenta and was in serious trouble. Our big animal vet Marcus attended promptly and her life was saved. The lambs had to be kept warm while there mother received treatment. As is the way the staff all rallied and between them Mum and lambs are now doing well. Michelle is still weak but is receiving the support she needs. Images will be put up on here later on time permitting so please come back.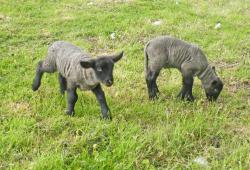 Mitch and Michele
FERAL CAT LIVING AT THE SANCTUARY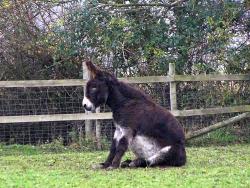 Clover one of the donkeys.
Clover has died. She was old when she came to us but was dearly loved by the staff here and will be sorely missed. R.I.P.

Eeyore only nine years old, still young for a donkey, was at risk of euthanasia along with his mum and friends (including Clover) when a small sanctuary had to close down. PACT answered the call for help and they are all now safe for the rest of their natural lives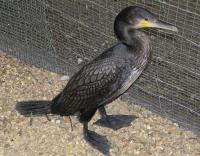 Colin

Colin the cormorant was found wandering along a busy country road, not a normal habitat for a water bird, well away from any large water source where he would be able to fish for food. He was looking very confused and somewhat wobbly. Colin was duly caught and brought to PACT where he is living in one of our wildlife aviaries until he has built up sufficient strength to be released in a more natural environment. Colin is eating his way through over £2's worth of fish each day, so not only will he be pleased when he is free again but our budget will certainly feel a lot healthier.
Check back here soon to see images of Colin being released.
The release of Colin
Here he goes one very lucky bird.
PACT has saved this lovely bird and been able to take him back to the wild which is a true success story.
A wild rabbit stopping to have a wash

Due to the daily working of the sanctuary we cannot open to the public except on official open days and by appointment.
A lovely resident billy goat having a snack
PACT is one of the largest 'all animal' sanctuaries in East Anglia our speciality is 'problem animals' that without our intervention would probably be euthanised. We have a strict 'No Kill' policy.
There are never less than 1600 animals in our care from hamsters to horses, budgies to peacocks and various wildlife species. .
Many of the animals and birds are up for adoption but there are also around 100 that have become permanent residents for a variety of reasons.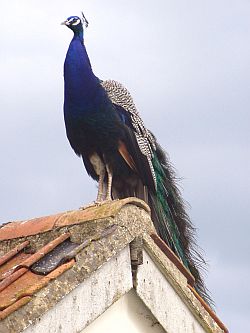 Peter
Peter the peacock is a stunning bird and can be seen strutting around the sanctuary. He is one of some 20 peacocks at the sanctuary. It is wonderful to see them especially when they decide to show off.
Tufty
Tufty resident at PACT who lives in the wildlife area with many more species of fowl.
EDUCATION AT PACT
PACT regularly provides work experience for students from local colleges and schools.
There are currently four students who are training in 'Animal Care' up to NVQ 2 in conjunction with Easton Agricultural College, and every year 15 to 20 pupils from local secondary schools come to PACT for their work experience.


Most of these young people find a new purpose in life and some stay on after their work experience to become volunteers.
Working with the animals help them find new confidence in themselves and their abilities, improve their ability to communicate and interact with others and increase their awareness of community issues.
Operating Theatre
PACT have an operating theatre on site where routine procedures can be carried out. However more complex procedures are still done at our veterinary surgery.