Fred and George, two small rats who stole the hearts of many!
1 February 2023 | Admin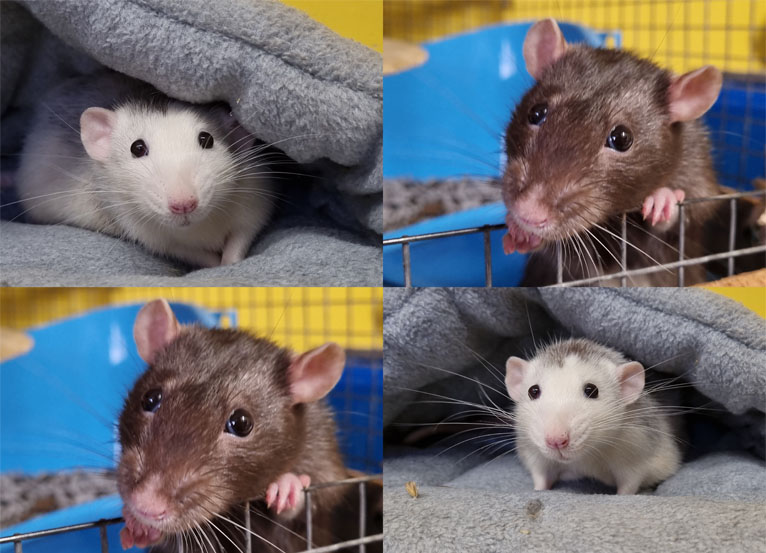 Fred and George - Our beloved rats
These two boys have stolen the hearts of the staff at the sanctuary!
Sadly these boys struggled to find a forever home, with George's health declining it was decided an end of life home was needed so these boys could have all the love and comforts in their final days.
We didn't have to look far as Chloe, one of our sanctuary animal carers, offered them a wonderful home full of love and attention! Thank you Chloe!
Our staff's care for these animals goes so far. They aren't just rescues, they are our fur family ❤