Mogwai Vital Funds Needed
13 September 2022 | Admin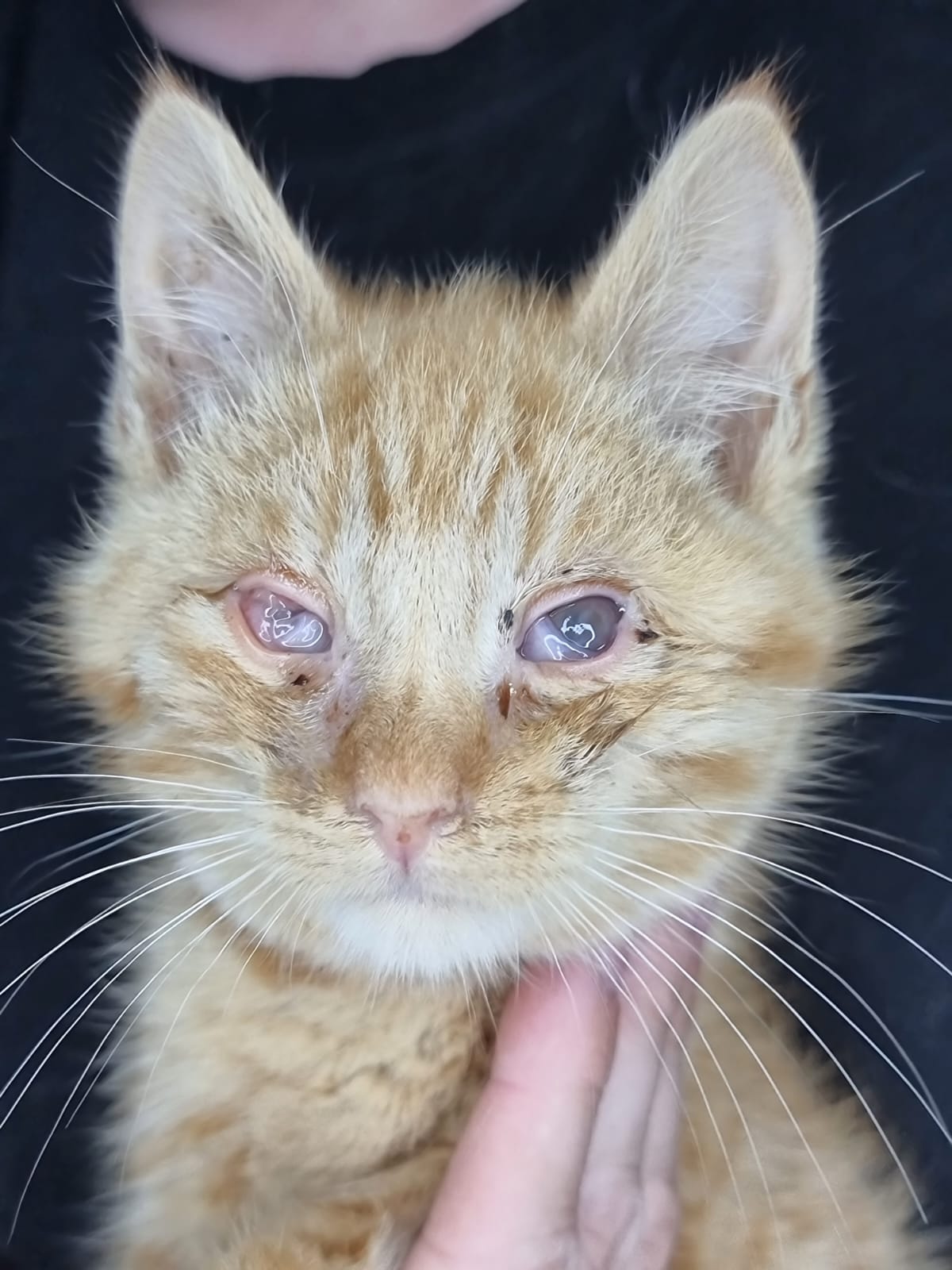 Vital funds needed for little Mogwai
Recently we have an emergency intake in mini Mogwai when he was found struggling in a gentleman's garden, with swollen crusty eyes.
On intake we were quick to get this boy straight to the vet unit where our vet Kerry gave him a full examine.
His examine found that he had a body condition of 2, was covered in fleas and ticks and has suspected herpes.
We did a comb over removing the ticks and fleas before treating with a worming and flea spot on, and doing eye swabs to give us the vital answer we need to treat his eyes accordingly. We also blood test all cats on intake to rule out any infectious diseases, luckily he was negative!
To do the eye swabs alone it's £100 lab fee, then his blood test, eye ointments and flea and worm treatments on top.
If it turns out to be herpes we are looking at another £300 to get the eye treatment needed.
Whilst waiting for results and having 2 hours eye ointment applied we have had to add an antibiotic to help his body through the infection. He is on fortiflora to help his guts, and on bosolvon to help with the congestion so he can smell to eat.
Mogwai is in an isolation foster home where he is receiving around the clock care to help his recovery.
If you can help donate something towards his care we would be extremely grateful, little Mogwai needs all the help he can get.
Can you donate to his cause?